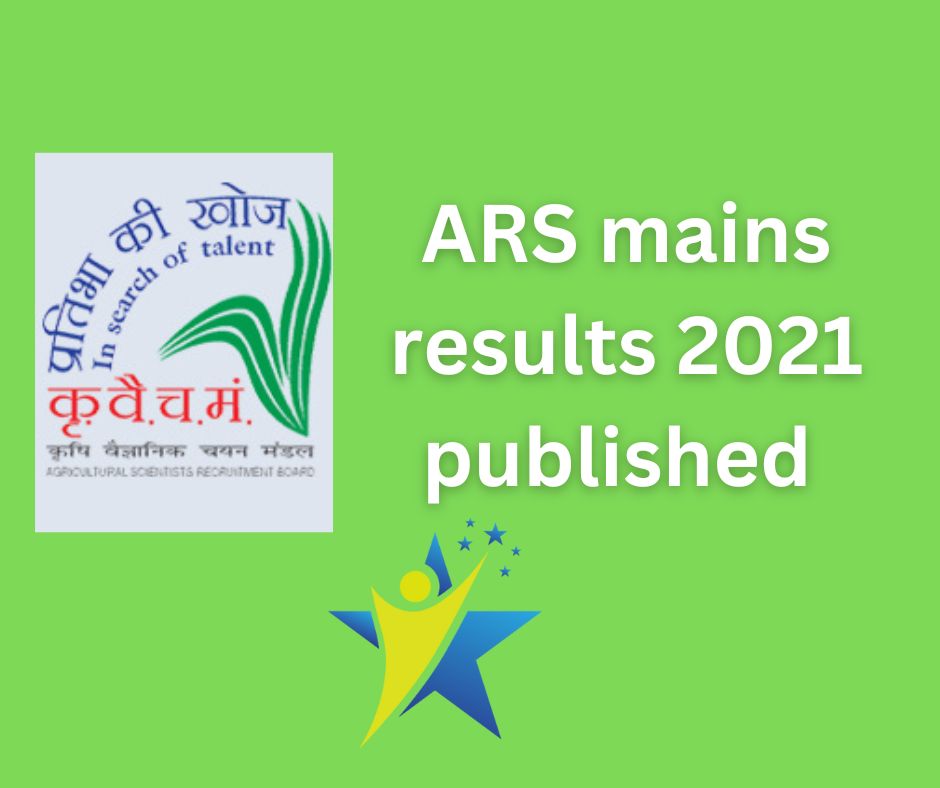 ICAR ARS mains result 2022 published pdf download, The Agricultural Scientist Recruitment Board ASRB published result of ars examination that was held last year today. ARS mains results 2022, the mains results 2021 link has been given below download as pdf download. Agriculture Research Service mains results are published below. ASRB preliminary results 2021 download pdf. ARS mains result download below.
Results of Agricultural Research Service (ARS)-2021 Mains Examination held on 28.11.2021 has been declared and the discipline-wise provisional list of candidates short-listed for viva-voce of ARS-2021 Examination is published. The short-listed candidates are required to upload documents mentioned in Annexure-II of this Result Notice in the link to be made available shortly at ASRB's website, failing which the candidature of the candidate will be cancelled. The viva-voce schedule will also be notified separately on the Board's website www.asrb.org.in.
The ASRB conducted the exams last November but the results are published nearly 11 months after the exam was held. The new DG has promised more frequent exams from this year onwards. Given below are the links to download ARS results mains conducted last year and a new notification is expected after the interview of this exam is held.
ASRB conducts exams for recruitment for the post of agriculture research scientist
ICAR ARS mains result 2022 download now
Official link to result – > Official download link by asrb
ARS mains result 2021 -> Download
📌JRF SRF Notes – Link
📌Agriculture officer kerala psc materials – Link
ICAR history timeline Link