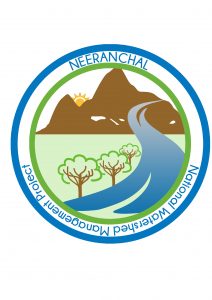 Neeranchal National Watershed Project
Objective: This project aims to fulfil the watershed component of the Pradhan Mantri Krishi Sinchai Yojana (PMSKY), it focusses to  reduce surface runoff of rainwater, increase groundwater levels and better water availability in rain-fed areas
Scheme: Neeranchal is primarily designed to address the following concerns:
(1). Bring about institutional changes in watershed and rainfed agricultural management practices in India,
(2). Build systems that ensure watershed programmes and rainfed irrigation management practices are better focussed, and more coordinated, and have quantifiable results,
(3). Devise strategies for the sustainability of improved watershed. management practices in programme areas, even after the withdrawal of project support,
(4). Through the watershed plus approach, support improved equity, livelihoods, and incomes through forward linkages, on a platform of inclusiveness and local participation.
Facts
(1). It is a World Bank assisted project
(2). It will be implemented across nine States – Andhra Pradesh, Telangana, Madhya Pradesh, Maharashtra, Gujarat, Odisha, Chhattisgarh, Jharkhand and Rajasthan.
(3). It can be considered as a New version of Integrated Watershed Management Programme